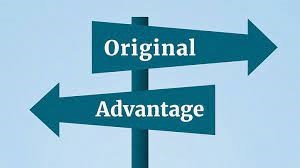 Talk to your doctor about the type of Medicare they do or do not accept.
When it comes to Medicare, there are two main programs to go through.
Original Medicare
Original Medicare covers Medicare Parts A and B, as well as a Medigap plan and Medicare Part D prescription medication coverage.
Medicare Advantage
Medicare Advantage plans often contain Medicare Parts A and B, as well as Medicare Part D prescription medication coverage. If you follow this route, you will not be able to obtain a Medigap policy.
Medicare Advantage plans also have their own networks of providers from which to pick, so knowing this ahead of time will help you make the best option.
Original Medicare and Medicare Advantage are two quite distinct courses, so asking your physician which of these two they accept will make it much easier to decide which insurance to enrol in.
If you ask your doctor what sort of Medicare they accept and they respond "no Medicare," you know you need to search for other physicians before enrolling in Medicare.
Ideally, you should consult with your doctors and their offices six months before enrolling in Medicare.
You should inquire whether they accept Original Medicare or Medicare Advantage. And, if they take Medicare Advantage, which of the dozens of Medicare Advantage plans do they accept?
This is important because if you want to keep visiting your doctor while on Medicare, you must know what they accept.
Too frequently, I find customers who have picked plans based on suggestions from brokers, friends, or relatives, and these plans are seldom appropriate for their circumstances.
Knowing what Medicare plans your doctors accept ahead of time will save you a lot of time and trouble later on.
So, by asking your physician this crucial question, you make your decision easier while also identifying some of those warning signs early on.
---
By Allen Sharen
|
Jul 19 2022