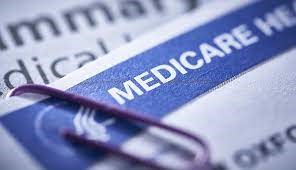 Get Me My Medicare is a trusted provider of Medicare insurance services for senior citizens in our community. We care for our seniors with respect and devotion, inspiring comfort and independence. We help to ensure their days are filled with hope, purpose, and joy.
We understand that having consistent, reliable care finance is necessary. We tailor each care plan to suit each senior's needs and strive to maximise their comfort level
Our culture aims to cultivate compassion, trust, and respect, and that carries over to the services that we provide. We love what we do, and we give the best medical services. We are proud of the fact that we have grown our team organically, through word-of-mouth, because employees with great character and attitude tend to refer to like-minded applicants. This has translated to a higher level of service and customer satisfaction.
Here are just a few of many reasons of how can we help:
Get Me My Medicare ensures that everyone has access to affordable health care. Before Medicare, nearly one-half of all older Americans lacked healthcare coverage and faced a bleak future if they became seriously ill. Their options frequently included depleting their savings, accepting cash from their children, applying for welfare, or going without care.
Medicare provides a level of coverage that is guaranteed to people who would not be able to afford it otherwise. It also protects beneficiaries from rising healthcare costs. Folks enrolled may still pay thousands per year for health care, but their access to care is vastly improved compared to before the program.
Medicare covers a wide range of services. Medicare assists people in staying healthy by providing important preventive services and screenings at no cost. Medicare Part B includes a free wellness check-up every year, as well as screenings for heart disease, cervical, vaginal, and breast cancer for women, prostate for men, diabetes, and depression. It also includes flu shots. Furthermore, the Part D program can assist in the payment of expensive prescription drugs (both preventive and treatments).
Finally, for those who are seriously ill, Medicare provides a hospice benefit that allows them to receive compassionate edge care in the comfort of their own home.
Medicare has the potential to pave the way for better care for all. It is fighting for better healthcare provision, with efforts to improve quality and coordination, prevent avoidable hospital readmissions, and start reducing infections caught while being in the hospital. It is increasingly rewarding private hospitals for the quality of their care rather than the number of services they provide.
---
By Medicare
|
Feb 02 2022