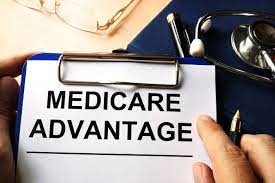 What's the difference between Medicare Advantage and Medicare Supplement?
Medicare Advantage combines Medicare Parts A and B into a single plan to provide complete coverage. It commonly involves Part D prescription drug coverage as well. All of these are known as Part C plans.
Medicare Supplement insurance plans, commonly known as Medigap insurance, assist in covering out-of-pocket expenditures not covered by Original Medicare (Part A and B). It is not included in the government's Medicare programme, but it supplements it.
Is it better to have Medicare Advantage or Medicare Supplement (Medigap)?
Your demands will determine if you apply for a Medicare Advantage plan or a Medicare Supplement insurance policy. Here are some things to think about while picking between Medicare Advantage and Medicare Supplement:
Would you want to have all of your insurance bundled into a single plan? If this is the case, a Medicare Advantage Plan may be the best option. Depending on the package, many provide Part D medication insurance as well as vision, dental, and hearing care.
Do you desire financial security against unanticipated out-of-pocket expenses like deductibles, copays, and coinsurance? If so, Medicare Supplement plans can assist with paying a few of the outstanding out-of-pocket expenses that Original Medicare doesn't really cover.
Do you want the flexibility to see whatever doctor you wish? If this is the case, Medicare Supplement policies have no network requirements and allow you to see any doctor who accepts Medicare, regardless of whether you are away from home or travelling. Some Medicare Advantage plans may also enable you to visit doctors and hospitals that are not part of the plan's community, giving you more flexibility in choosing your providers.
Can you have a Medicare Advantage plan and a Medicare Supplement plan?
There are two forms of Medicare coverage: Medicare Advantage and Medicare Supplement. Both can not exist simultaneously. Medicare Advantage sometimes combines Parts A and B with Part D and other forms of insurance. If you do have original Medicare Parts A and B, you can get Medicare Supplement coverage.
Can you change from a Medicare Advantage plan to a Medicare Supplement plan?
You can change your Medicare coverage during the Annual Enrollment Period, which runs from October 15 to December 7 each year. If you decide to test a Medicare Supplement plan rather than a Medicare Advantage plan, you can do so during this time. 4 Are you wondering between Medicare Advantage and Medicare Supplement? One is not superior to the other. These provide several forms of coverage. Selecting the perfect match for you is dependent on the type of Medicare coverage you want as well as your health care requirements. When purchasing, go through all of the details of your plans and be open to evaluating alternatives if your needs change.
---
By Sam Peterson
|
May 17 2022