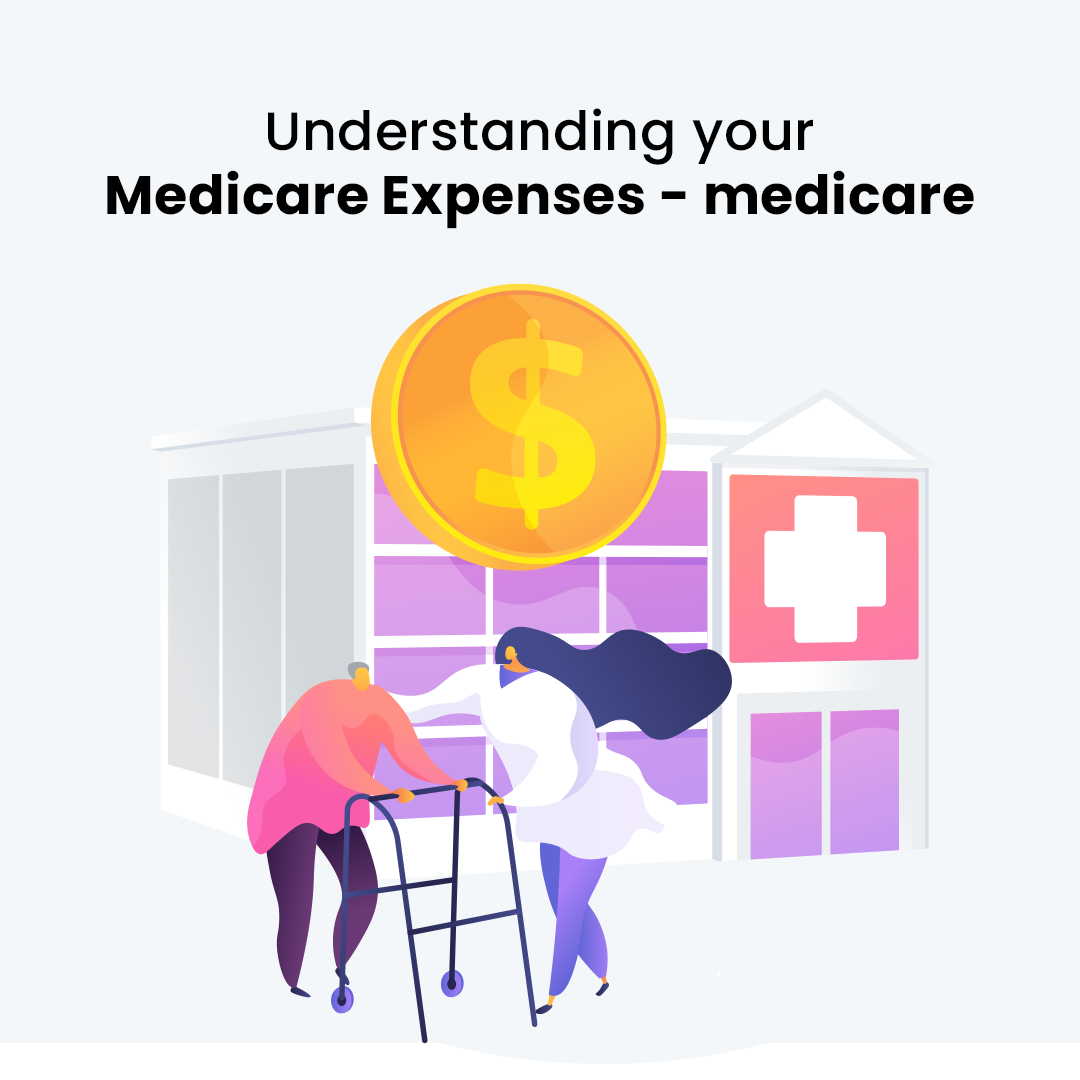 Understanding how much you can expect to have to pay in Medicare premiums can help you budget for healthcare costs. Various parts of Medicare have distinct premiums; a few are voluntary, some of these are required, and some vary depending on your income level. This guide was created to help you understand Medicare monthly premiums.
But, once we're in premiums, let's go over some terms. The first thing to understand is that Medicare is split into 4 components:
Part A

Part B

Part C

Part D
Most people qualify for Part A and Part B when they reach the age of 65, as long as they or their spouse worked for at least ten years and paid Social Security taxes. Parts A and B are referred to as "Original Medicare."
Part C (also known as Medicare Advantage) combines Parts A, B, and, in most cases, D into a single plan. Prescription drugs are covered under Medicare Part D. Parts C and D are supplements to Original Medicare that you can purchase. While the federal and state governments require Medicare Parts A and B, private insurance companies offer Part C and Part D plans.
Each component of Medicare may be subject to premiums or monthly payments, which may be contingent or mandatory. Continue reading to learn more about Medicare premium costs and how to reduce them.
Inpatient care is covered by Medicare Part A, which includes hospitalizations, skilled nursing care, hospice, and home health care. Medicare Part A is free of charge for the vast majority of people. If you or your spouse have worked for at least ten years (40 quarters) by the time you reach the age of 65, you are eligible for Medicare Part A at no monthly price.
It is important to note that, while Medicare Part A does not have a monthly premium, it is not free. Medical services are still paid for out of pocket.
However, if you or your spouse have worked for less than ten years, you can purchase Part A for a monthly premium of up to $499.
Enrollment penalties can also raise your Part A monthly costs. If you do not purchase Medicare Part A when you first become eligible, your monthly premium may increase by 10%. This appears to apply for twice as many years as you could've had Part A but did not register. For example, if you did not enrol in Medicare Part A for two years upon becoming eligible, your premium would be 10% higher for the next four years. The fee would then be reduced to your basic monthly rate.
Urgent cares and preventative medicine, such as ambulance crews, health screenings, and medical equipment, are generally covered by Medicare Part B. In contrast to Part A, every Health care beneficiary must pay a monthly premium for Part B.
The expense of your premium is determined by your annual income, whether you file separately or jointly with your spouse. The table below categorises Medicare Part B premium costs according to income.
Late enrollment sanctions for Medicare Part B may also apply. If you wait that long to enrol in Medicare Part B, you may face a 10% increase in premiums for each 12-month period in which you were qualified but did not enrol. For example, if you wait until 27 months after your eligibility expires, you will be without coverage for two 12-month periods. As just a result, ones monthly premium would rise by 20% (10% per period x two 12-month periods) for the remaining portion of your Part B coverage.
---
By Medicare
|
Mar 08 2022