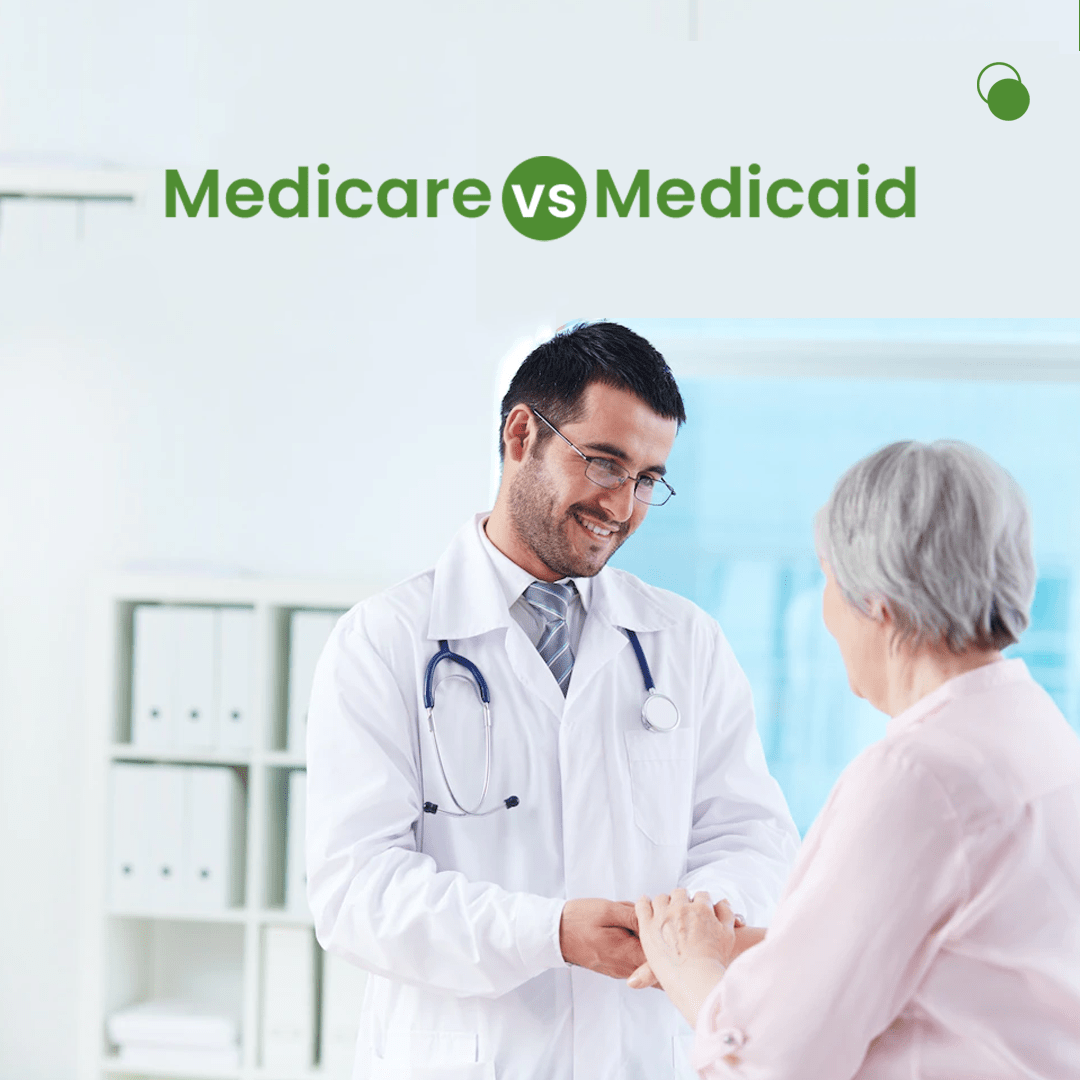 Annually, Medicare plan options and pricing are subject to change without notice.
Medicare and Medicaid are two federal programs in the United States that aim to offer access to healthcare.
Medicare covers anyone over the age of 65, as well as those who have certain chronic diseases or impairments.

Medicaid is often provided to low-income individuals and assists in providing healthcare at no cost.
Medicaid and Medicare are sometimes mistakenly used interchangeably. These two programs may appear to be quite similar, yet they are not.
Each is governed by its system of laws and policies, and the programs are typically tailored to distinct groups of individuals. It is possible, though, to be eligible for both programs.
It is essential to understand the distinctions between Medicare and Medicaid to choose the best program for your requirements.
Medicare and Medicaid eligibility
To participate in each program, you must meet specific requirements.
Medicare eligibility
In most cases, qualification for Medicare is determined by the applicant's age. To apply, a person has to be a citizen or permanent resident of the United States and be 65 years old or older.
Insurance costs and particular Medicare plan eligibility will be determined by the number of years of Medicare taxes paid. People under the age of 65 who have certain recognized disabilities are exempt from this rule.
People receiving Medicare benefits are likely to also get some sort of Social Security benefit.
Medicaid eligibility
Medicaid eligibility is mostly determined by income. The amount of income and the size of the household determine whether or not someone qualifies.
The Affordable Care Act expanded coverage to bridge healthcare gaps for those who have the lowest wages, establishing a national minimum income requirement. Visit Get Me My Medicare to see if you qualify for aid in your state.
Most people under the age of 65 who earn less than 133 percent of the federal poverty level are eligible. research, this sum will be around $12,880 for a single person and $26,500 for a family of four in 2021.
Children are afforded higher incomes for Medicaid and CHIP based on their jurisdiction of residence's specific rules.
Within the Medicaid program, there are special programs that provide coverage to individuals in need of urgent help, such as pregnant women and others with urgent medical requirements.
For more details, you can get in touch with licensed experts at Get Me My Medicare.
---
By Sam Peterson
|
May 03 2022