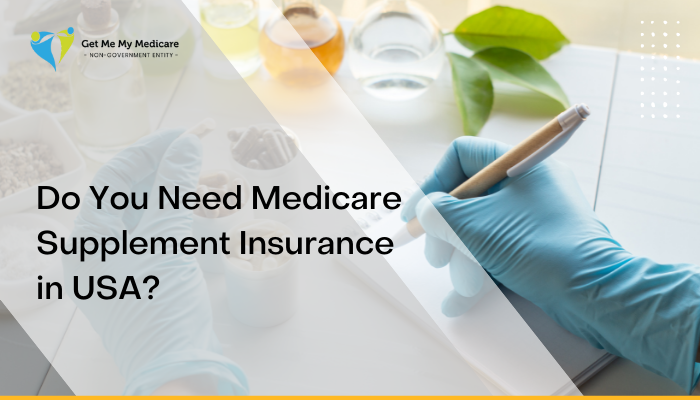 Medicare Supplement insurance in USA; products are designed to function in conjunction with Original Medicare (Medicare Part A and Part B). Enrol in Medicare first to be eligible for a Medicare Supplement insurance plan in USA.
Medicare Parts A and B are normally offered to citizens of the United States or permanent legal residents who have been in the country for at least five years and meet any of the following criteria:
Aged 65 and up
Diagnosed with end-stage renal disease (ESRD - permanent kidney failure requiring dialysis or transplant)
Receiving Social Security or Railroad Retirement Board disability benefits In general, you are eligible for Medicare after collecting disability payments for 24 consecutive months.
When you turn 65, you may be automatically enrolled in Medicare Part A, which is premium-free for most people who have worked for 10 years or more and paid Medicare taxes. Most people are automatically enrolled in Medicare Part B, but you must pay a monthly fee for it.
What age are you eligible for Medicare Supplement insurance in the USA?
Age may be one of the requirements for Medicare Supplement eligibility in most states. The federal government does not mandate insurance firms to sell Medicare Supplement insurance plans to persons under the age of 65.
If you have ESRD, you may be unable to purchase the Medicare Supplement insurance plan you choose, or any policy, until you reach the age of 65. Many states, however, mandate insurance carriers to offer at least one type of Medicare Supplement insurance plan to those under the age of 65 who have Medicare.
Medicare Supplement insurance plan eligibility for people under 65
Insurance firms in several states may freely provide Medicare Supplement insurance plans to people under the age of 65, despite the fact that they are not required to do so by the federal government.
The insurance policies may be more expensive than those sold to those over 65, and the insurance company may be permitted to utilise medical underwriting (evaluating your health conditions to make policy decisions). This means that any health issue may result in an increase in premiums.
Once you've enrolled in Medicare Parts A and B, you can apply for a Medicare Supplement insurance plan at any time; you're not limited to certain enrollment periods like you are with other Medicare enrollment options.
However, you only have guaranteed issue rights to enrol in a Medicare Supplement insurance plan in USA during particular times or situations. One such time period is mentioned further below.
Medicare Supplement Open Enrollment Period
During the Medicare Supplement Open Enrollment Period, if you are 65 or older, you may be able to purchase a Medicare Supplement insurance plan. This term lasts six months and starts on the first day of the month you are 65 or older and enrolled in Medicare Part B.
During this time, you can purchase any Medicare Supplement insurance plan offered by the insurance carrier without fear of being rejected down or paying more because of a medical condition.
A waiting period may apply in some circumstances. Medical underwriting is the process by which insurers analyse health issues while making policy choices. Medical underwriting is not permitted during this Open Enrollment period. Outside of the Open Enrollment Period, health issues and unemployment
To keep your Medicare Supplement insurance coverage, you must continue to pay your monthly premiums (as well as your Medicare Part B premium). Medicare does not cover the price of Medicare Supplement premiums in USA.
Here are some of the reasons you can be denied or charged a higher price for a Medicare Supplement insurance plan:
You have Medicare but are under the age of 65
You are 65 years old but have not enrolled in Medicare Part B;
You have a health concern and your Medicare Supplement Open Enrollment Period has ended;
Medicare Supplement Insurance in USA Guide
Medicare is a government health insurance programme that covers the majority of healthcare expenditures for adults 65 and older. It will also pay for health care for some disabled persons under the age of 65.
You can get Medicare supplement insurance to assist cover some of your out-of-pocket expenses that Medicare does not cover. Medicare supplement insurance is sometimes known as Medigap insurance because it helps to fill some of the "gaps" in Medicare coverage.
Do you need Medicare supplements in USA?
Medicare supplement coverage is not required for everyone. If you have alternative health insurance, the gaps may be covered. You most likely do not require Medicare supplement insurance if:
You have group health insurance from current or previous employment, including government or military retiree programmes; and
You have a Medicare Advantage plan
Medicaid, also known as the Qualified Medicare Beneficiary (QMB) Program, will cover your Medicare premiums and other out-of-pocket expenses.
QMB is a Medicare savings plan that assists with the payment of Medicare premiums, deductibles, copayments, and coinsurance.
If you have other health insurance, inquire with your insurance company or agent about how it interacts with Medicare.
What you pay with original Medicare in USA
You pay monthly premiums as well as deductibles, copays, and coinsurance for Medicare Parts A and B. You are also responsible for the entire cost of any services that Medicare does not cover.
Premiums are the fees you pay to maintain your Medicare coverage. Most people are exempt from paying the Part A premium, however everyone is required to pay the Part B premium. Each year in January, the premium amounts may fluctuate.
A deductible is the amount of money you must pay for medical bills before Medicare kicks in.
A copayment is a fixed cash amount that you must normally pay each time you see a doctor or go to the hospital.
Coinsurance is the percentage of a service's cost that you pay after Medicare pays its share. This implies that if Medicare covers 80% of the cost of a service, you will be responsible for the remaining 20%.
Medicare Advantage Plans in USA
You may be able to join a Medicare Advantage plan, often known as Medicare Part C. You must have both Medicare Parts A and B and live in an area with a plan to be eligible.
In some places, the federal government has contracts with insurance companies and managed care programmes to provide Medicare Advantage. Each month, Medicare pays the plan a specified sum to deliver Medicare parts A and B services to its members.
You pay your monthly Medicare Part B premium as well as any premiums levied by the Medicare Advantage plan. You must also pay any copayments, deductibles, and coinsurance required by the plan.
You will not get a Medicare Summary Notice if you are enrolled in a Medicare Advantage plan. Instead, your plan will send you monthly bills, and you may be able to check your claims on the plan's website.
Medicare Advantage plans differ depending on ZIP code and county. In Texas, you have several possibilities:
Managed care plans, such as HMOs, PPOs, and provider-sponsored organisations (PSOs).
Private fee-for-service arrangements.
Special needs plans under Medicare.
Medicare Advantage programmes often provide additional benefits than standard Medicare. Some Medicare Advantage plans, for example, provide dental and eye care. However, for certain people, Medicare Advantage may not be the best alternative.
In a Medicare Advantage plan, your options for doctors and hospitals are restricted. If you have other insurance, such as a group retirement plan, find out if it is compatible with a Medicare Advantage plan or original Medicare.
Because Medicare negotiates contracts with Medicare Advantage plans on an annual basis, the plans available and the benefits they provide might change from year to year.
If your plan no longer provides services, you must choose a new plan in your region or revert to original Medicare. Call Medicare or go to the Medicare Plan Finder to find out what plans are available in your region.
If your Medicare Advantage plan departs your region or you move outside of the company's service area, you may be able to join another Medicare Advantage plan.
Regardless of your medical history or condition, you may be able to purchase Medicare supplement plans A, B, C, F (including Plan F with a high deductible), K, or L.
If your Medicare Advantage plan expires, you must be given written notice of your alternatives and how long you have to purchase a Medicare supplement coverage.
The printed notification serves as verification of your entitlement to purchase Medicare supplements to the Medicare supplement firm. If you are under the age of 65 and have Medicare, you only have access to Medicare supplement Plan A in Texas.
Medicare Supplement Insurance in USA
Medicare supplement insurance covers the difference between what original Medicare pays and what you must pay out of yourself for deductibles, coinsurance, and copayments.
Medicare supplement insurance only pay for services deemed medically essential by Medicare, and payments are often based on the Medicare-approved fee. Some plans provide benefits that Medicare does not, like emergency medical treatment outside of the United States.
Private insurance firms licensed by TDI sell Medicare supplement coverage. However, the federal government determines Medicare supplement benefits.
---
By Sam Peterson
|
Nov 07 2022