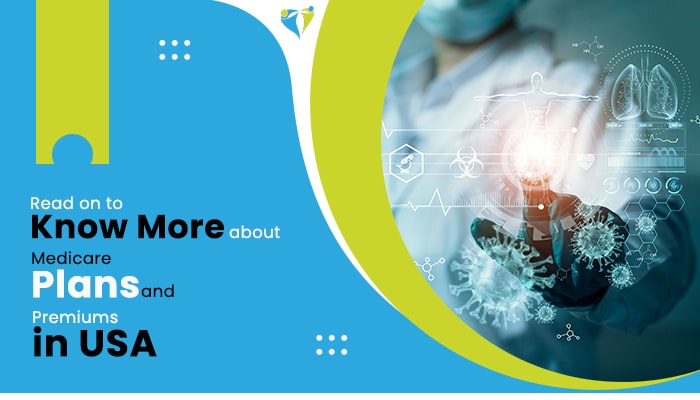 In anticipation of the annual Medicare Open Enrollment, let us take a look at Medicare Plans and Premiums in the USA as CMS has announced the rates, deductibles, and other critical information for Medicare Advantage and Part D prescription drug plans to enable Medicare consumers to choose coverage that meets their requirements.
While predicted membership continues to rise, the average price for Medicare Advantage plans will be $19 per month in 2022, down from $21.22 in 2021. As previously reported, the average Part D premium in 2022 will be $33 per month, up from $31.47 in 2021.
"We are devoted to making the health-care system and Medicare work for individuals, their families, and their providers," CMS Administrator Chiquita Brooks-LaSure said. "Open Enrollment is the one time each year when more than 63 million Medicare beneficiaries may check their health-care coverage to find new or modify existing plans, learn about extra benefits, and save money."
The number of people participating in a Medicare Advantage plan in 2022 is expected to be 29.5 million, up from 26.9 million in 2021. In 2022, Medicare Advantage plans will continue to include a wide range of supplemental benefits, including eyewear, hearing aids, preventative and comprehensive dental services, access to meals (for a limited time),
over-the-counter products, fitness benefits, and global emergency/urgent coverage. Furthermore, the percentage of plans that provide specific supplemental benefits to chronically sick people will rise from 19% to 25%.
For people who are dually eligible, an increasing number of Medicare Advantage dual eligible special needs plans cover both Medicare and Medicaid services. In 2022, 295 plans (up from 256 in 2021) will cover all Medicare treatments, as well as Medicaid-covered mental health treatment or long-term care and support, through a single provider.
In 2022, Medicare plans and premiums in USA will continue to evaluate the Part D Senior Savings Model in over 2,100 plans, enhancing seniors' access and affordability to certain insulins.
This year, over 500 new Medicare Advantage and Part D prescription drug plans, as well as two new insulin pharmaceutical manufacturers, are joining the model to provide even more alternatives for eligible seniors to minimise their out-of-pocket insulin costs.
In addition, more than 1,000 Medicare Advantage plans will participate in the CMS Innovation Center's Medicare Advantage Value-Based Insurance Design (VBID) Model in 2022, which will assess the impact of providing customised benefits to a projected 3.7 million people in order to better manage their disease(s) and meet a variety of social needs ranging from food insecurity to social isolation.
The Hospice Benefit Component of the VBID Model, now in its second year, will also be offered by 115 Medicare Advantage plans in sections of 22 states and U.S. territories, providing participants with enhanced access to palliative and integrated hospice care.
Open Enrollment for Medicare begins on October 15, 2021 and finishes on December 7, 2021. People eligible for Medicare can evaluate 2022 coverage alternatives among Original Medicare, Medicare Advantage, and Part D prescription medication plans during this period.
Because Medicare health and drug plan prices and included benefits might vary from year to year, people with Medicare should review their coverage options on an annual basis and choose the alternatives that best match their health requirements.
Medicare.gov delivers clear, easy-to-understand information as well as an updated Medicare Plan Finder, allowing Medicare beneficiaries to compare Medicare plans and premiums in the USA for health and prescription coverage. On October 1, 2021, CMS will update the Medicare Plan Finder with 2022 Medicare health and prescription medication plan information.
1-800-MEDICARE is open 24 hours a day, seven days a week and offers assistance in English and Spanish, as well as linguistic support in over 200 languages. In addition, Medicare subscribers can seek one-on-one support through their state's health insurance programmes. Re-enrollment is not required for anyone who wants to preserve their current Medicare coverage.
Low-income seniors and people with disabilities may be eligible for financial assistance from the Medicare Savings Programs to aid with their Medicare payments (MSPs). MSPs are critical for assisting millions of Americans in obtaining high-quality health care at a lower cost, but only roughly half of those eligible are registered.
If consumers fulfil the qualifying requirements, MSPs can assist with paying Medicare premiums as well as original Medicare deductibles, coinsurance, and copayments. Enrolling in an MSP relieves consumers of these Medicare payments, allowing them to spend that money on food, housing, or transportation.
By 2022, two-thirds of Medicare Advantage members will be in open-enrollment individual plans
Two-thirds (66%) of Medicare Advantage subscribers, or 18.7 million individuals, are in plans that are normally accessible for individual enrollment to all beneficiaries. This is a 1.3 million increase in enrollment over 2021. Since 2018, individual plans have accounted for roughly the same percentage of overall Medicare Advantage enrollment.
In 2022, nearly one-fifth of all Medicare Advantage subscribers (18%) are in group plans given to retirees by businesses and unions
A group plan given to retirees by a company or union has about 5.1 million Medicare Advantage subscribers. While this is nearly the same enrollment proportion as in 2010 (18%), the total number has climbed from 1.8 million in 2010 to 5.1 million in 2022.
A group plan is one in which an employer or union contracts with an insurer, and Medicare pays the insurer a fixed sum per enrollee to provide Medicare-covered benefits.
Some states, such as Illinois and Pennsylvania, provide Medicare-eligible seniors with health insurance coverage only through Medicare Advantage plans. Employer and union group plans, like other Medicare Advantage plans, frequently provide more benefits and/or lower cost sharing than regular Medicare and are eligible for bonus payments.
The employer or union (and, in certain cases, the retiree) may also be required to pay an extra premium for these supplemental benefits. In six states, group members account for a disproportionately significant number of Medicare Advantage participants: Alaska (99%), Michigan (42%), Maryland (36%), West Virginia (35%), New Jersey (35%), and Illinois (30%).
In 2022, more than 4.6 million Medicare beneficiaries will be enrolled in Special Needs Plans
Special Needs Plans are available to over 4.6 million Medicare recipients (SNPs). SNPs limit enrollment to individuals who have severe or relatively specialised care requirements, or who qualify because they are qualified for both Medicare and Medicaid.
The vast majority of SNP enrollees (89%) are in plans for Medicare and Medicaid recipients (D-SNPs). Another 9% of SNP participants are in plans designed for people with severe chronic or debilitating conditions (C-SNPs), and 2% are in plans designed for beneficiaries who require nursing home or institutional level of care (I-SNPs).
While D-SNPs are exclusively designed for Medicare plans and premiums in the United States, non-SNP Medicare Advantage plans enrolled 1.9 million Medicare beneficiaries in Medicaid in 2020.(the most recent year for which this data is available).
3.8 million beneficiaries in 2021 to 4.6 million beneficiaries in 2022, accounting for about 16% of total Medicare Advantage enrollment in 2022, up from 11% in 2011, with considerable variance among states. SNPs account for about half of all Medicare Advantage enrollees in the District of Columbia and Puerto Rico (47% in DC and 48% in PR).
SNP enrolment accounts for around one-fifth of Medicare Advantage enrollment in 11 states (29% in MS, 27% in NY and LA, 24% in AR and FL, 23% in GA, 22% in SC, 21% in CT, and 20% in TN, AZ, and HI). In 2022, more than 95% of C-SNP enrollees (about 380,000 people) are in diabetes or cardiovascular disease plans. Enrollment in I-SNPs has increased marginally, although it remains less than 100,000.
The proportion of Medicare enrollees enrolled in Medicare Advantage plans varies by state, ranging from 1% to 59%
The proportion of Medicare patients participating in Medicare Advantage plans varies by state, but at least half of all Medicare beneficiaries are enrolled in Medicare Advantage plans in 25 states. In contrast, membership in Medicare Advantage is quite low (less than 20%) in four primarily rural states (SD, ND, WY, and AK).
Puerto Rico has the highest Medicare Advantage penetration, with 93 per cent of Medicare enrollees enrolled in a Medicare Advantage plan.This may be attributable, in part, to the significant proportion of low-income beneficiaries in Puerto Rico who are enrolled in both Medicare and Medicaid, as previously mentioned.
The proportion of Medicare enrollees enrolled in Medicare Advantage plans varies greatly by county
The proportion of Medicare enrollees participating in Medicare Advantage varies greatly by county. In Florida, for example, 56% of all Medicare beneficiaries are enrolled in Medicare Advantage, with rates ranging from 19% in Monroe County (Key West) to 78% in Miami-Dade County.
Medicare Advantage enrols 52% of all Medicare beneficiaries in Ohio, ranging from 30% in Mercer County (Celina) to 64% in Stark County (Canton).
In 2022, one in every five (21%) Medicare enrollees would reside in a county where at least 60% of all Medicare beneficiaries are enrolled in Medicare Advantage plans (321 counties).
This is a significant increase from 2010 when just 3% of the Medicare population lived in a county where 60% or more of Medicare enrollees were enrolled in a Medicare Advantage plan (83 counties).
Many counties with significant Medicare Advantage penetration are concentrated around very major urban centres, including Monroe County, New York (78%), which contains Rochester, and Allegheny County, Pennsylvania (72%), which includes Pittsburgh. However, certain metropolitan locations have lower medicare plans and premium participation, such as Baltimore City, MD (33%), Charleston, SC (33%), and Cook County, IL (Chicago, 39%).
---
By Patrick Long
|
Sep 30 2022