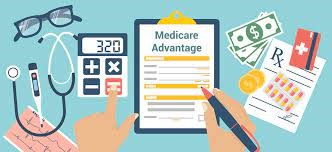 Medicare Advantage enrollments increased by 8.8 percent as of January 1 compared to the same period last year, according to reports.However, even though the majority of beneficiaries in Parts A and B are expected to join Advantage plans by next year, spending may still outpace traditional paid health costs.
According to Axios, Medicare Advantage enrollment has increased by nearly 9%. According to new federal data analysed by Axios, as of Jan. 1, more than 28.5 million seniors and people with disabilities were enrolled in a private Medicare Advantage plan, an 8.8 percent increase from the same time in 2021.Enrollment in the contentious MA programme continues to rise, and enrollment in 2022 is expected to exceed the federal government's prediction of 29.5 million people, based on previous full-year trends.
Information on Medicare Advantage
Medicare Advantage Plans are health insurance options available through the Medicare programme. If you enrol in one of these plans, you will typically receive all of your Medicare-covered healthcare coverage through that plan. Prescription drug coverage may be included in this coverage.
Medicare Advantage Plans include:
If consumers join a Medicare Advantage Plan, they use the health insurance card they get from the plan for their health care. In most of these plans, there are generally extra benefits and lower co-payments than in the original Medicare Plan. However, they may have to see doctors that belong to the plan or go to certain hospitals to get services.
To join a Medicare Advantage Plan, consumers must have Medicare Part A and Part B. They will have to pay your monthly Medicare Part B premium to Medicare. In addition, they might have to pay a monthly premium to their Medicare Advantage Plan for the extra benefits that they offer.
If a consumer enrols in a Medicare Advantage Plan, their Medigap policy will no longer be valid. This means that, under their Medicare Health Plan, they will not pay any deductibles, co-payments, or other cost-sharing. As a result, if they join a Medicare Advantage Plan, they may also want to cancel their Medigap policy. They do, however, have a legal option to hold the Medigap policy.
The data on this webpage is intended only for use by agents and is not intended for use by the public at large.
---
By Medicare
|
Jan 19 2022