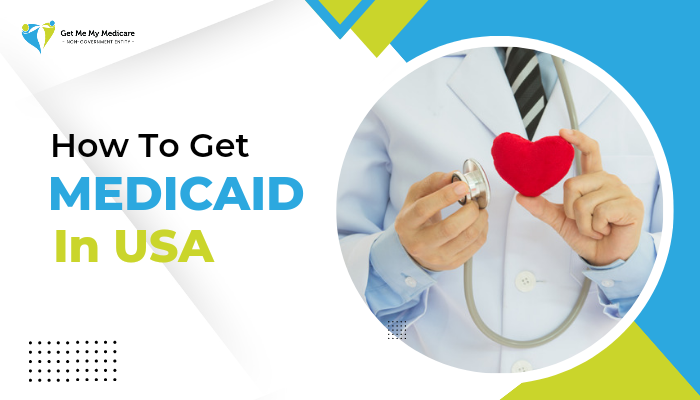 If you require long-term care and are unable to pay for either the necessary care or any type of insurance or annuity protection, you must apply for Medicaid assistance. This programme provides managed care to people who are disabled or over the age of 65, and whose income and assets fall below certain federal and state guidelines.
It might be difficult to qualify for Medicaid, but the steps below will help you decide if you are qualified and enhance your chances of getting coverage.
Discover the Medicaid Asset Limits and Eligibility Requirements.
Although Medicaid is financed by the federal government, it is handled at the state level, with each state having its own set of rules and regulations. The income and asset amounts permitted vary by state, so be sure to determine where your balance sheet stands in regard to the threshold.
Unless your state has a greater limit, a single person cannot have more than $2,000 in cash or other assets outside of their home, vehicle, and other basic things.
If you are married and your spouse can still live independently, they can keep 50% (or, in certain areas, 100%) of your combined assets up to $130,380 as of January 2021. Your single or joint income cannot normally exceed 138% of the federal poverty line, while certain states have higher limitations.
In almost all circumstances, you will also be required to provide medical documentation proving your disability. However, there are several exceptions (such as women with breast or cervical cancer or anyone diagnosed with tuberculosis).
You must also be a US citizen or have a green card and be able to show your presence inside the state.(Another set of exclusions apply, such as individuals who were victims of human trafficking or are classified by Medicaid as "medically needy.")
Start the spend-down process.
If your assets or income exceed the state limitations, you must decrease your estate. You can gift your assets or things to your children or another responsible individual you can rely on to use them on your behalf, provided you plan at least five years in advance (or 30 months in California).
Depending on your state's rules, you may also be allowed to set up a spend-down trust. However, there are limitations to this structure, and any money left in the trust after death cannot be handed on to a relative.
Request Coverage
You may apply for Medicaid in a variety of ways. You can visit www.medicaid.gov, www.healthcare.gov, or your state's Medicaid agency's website. When you do not yet have internet access, each state offers local qualifying offices where you may file your request, or you can apply by phone.
Lack of information on the application is one of the most prevalent reasons individuals are denied coverage. Gather the following papers to submit before you begin filling out an application:
A copy of your birth certificate or driver's licence (to prove your age)
Proof of citizenship
Documentation of all assets and income
Copies of your mortgage, lease, rent payment receipts, utility bills, or other documentation proving where you live
Medical records showing your disability have
Work Requirements and Medicaid in the Future
President Biden began unravelling the previous administration's efforts to design and execute new eligibility standards for those without children or disabilities in April 2021. These rules would have permitted states to deny Medicaid coverage to childless individuals who are not handicapped, do not work, or participate in work-related or volunteer activities.
1315 Even states that received permission have not imposed employment requirements as of April 2021, because the guidelines were declared unconstitutional by federal courts.
President Biden's 2021 American Rescue Plan includes increased matching federal funding as an incentive to urge states to expand Medicaid. Mandatory minimums in Medicaid programmes in Arizona, Arkansas, Indiana, Michigan, New Hampshire, Ohio, South Carolina, Utah, and Wisconsin have now been eliminated by the US Department of Health and Human Services.
After getting permission, Kentucky and Nebraska withdrew their proposals for labour requirements.
During the previous administration, at least 15 states requested or gained approval to impose work requirements, according to the Pew Charitable Trusts. According to the independent Center on Budget and Policy Priorities, Arkansas removed more than 18,000 Medicaid recipients off the rolls in 2018 because they did not fulfil new eligibility rules.
Seek Professional Assistance
You may choose to contact two professionals before or during the Medicaid application process to boost your chances of gaining coverage. The first expert is an attorney who specialises in elder law and is well-versed in your state's Medicaid legislation. The second person is a financial expert who can help you set up a Medicaid trust or take other necessary spending cuts.
Medicaid Eligibility FAQs
Does every state offer expanded Medicaid?
As of June 29, 2022, 36 states and the District of Columbia had accepted federal assistance to expand Medicaid under the Affordable Care Act. North Carolina, South Carolina, Florida, Georgia, Alabama, Tennessee, Mississippi, Texas, Kansas, Wisconsin, South Dakota, and Wyoming are among those that have not enacted the expansion legislation.
Can I qualify even if my state does not have expanded Medicaid?
Eligibility levels are lower in states that have not expanded Medicaid than in ones that have. Even if your state has not extended Medicaid and your income appears to be too low to qualify for financial assistance with a Marketplace plan, you must fill out a Marketplace application.
Does the federal poverty level vary from one state to another?
Alaska and Hawaii have higher federal poverty rates. Each year, HHS sets three distinct amounts: one for the mainland United States, one for Hawaii, and one for Alaska. However, the federal poverty line does not differ across the continental United States.
In conclusion
Qualifying for Medicaid is a difficult procedure, and with state-by-state changes, registration is becoming more difficult. To increase your chances of acceptance, seek as much assistance as possible from a financial counsellor and a knowledgeable elder care attorney before beginning this procedure.
Also, be prepared to plan ahead of time and dramatically lower the amount of your permissible estate through a giving or donation programme in order to fulfil your state's standards.
Medicaid eligibility requirements
The qualifying standards for the Medicaid programme are summarised here.
State Residence
To be eligible for Medicaid in North Dakota, you must be a resident of the state.
Citizenship
For permanent residency, you must be a US citizen or a properly admitted immigrant. Some lawfully admitted foreigners admitted to the United States after August 22, 1996, may have to wait five years before receiving full Medicaid coverage. After 5 years, lawfully admitted aliens with 40 qualifying quarters of state welfare coverage may be eligible for Medicaid.
Nota bene: Any qualifying quarter in which TANF, SNAP, Medicaid, or SSI assistance was received is not counted.There is no waiting period for emergency service coverage.
Asset Limits
Children, families, and pregnant women in the Children and Families coverage group, the Adult Expansion Group (individuals between the ages of 19 and 65), and the Breast and Cervical Cancer Early Detection group have no asset restriction.
To qualify for Medicaid, a person who is blind, crippled, or 65 or older can have up to $3,000 in countable assets (such as savings accounts, checking accounts, stocks, bonds, or other types of assets). Couples have a $6,000 maximum. The asset restrictions might be increased by $25 for each extra member of the household.
Individuals who qualify for Workers' Compensation coverage are entitled to an extra $10,000. The asset limit for those pursuing Medicare Savings Program eligibility is $8,400 for a one-person family and $12,600 for a two-person household.
---
By Katherine Miller
|
Dec 27 2022