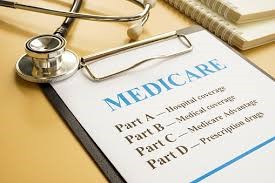 As part of their health advantages, many employers provide their employees with a health savings account (HSA). But did you guys know that when you enroll in Medicare, you can use your HSA funds to pay for your medical expenses?
And here is what your employees must know about their HSA funds if they're approaching Medicare eligibility.
Health Savings Account Contributions
An HSA is an economic account provided by employers that enables staff to participate in nontaxable funds to pay for health expenses. If your company already offers HSAs, notify employees who are thinking about enrolling in Medicare about the new regulations.
Those with an HSA who have enrolled in Medicare Parts A or B are not permitted by law to contribute to their account.
Employees age 65 and older who've already deferred both Part A and Part B coverage should stop adding to their HSA six months before applying for Medicare Part A and/or Part B, whether they are going to retire or continue to work. Or else, they will face a tax penalty. This law does not apply to those who begin Medicare when they first become eligible, in the month of their 65th birthday.
Health Savings Account Withdrawals
When a worker enrolls in Medicare, they can use their existing HSA balance to cover qualified medical expenses. Deductibles, premiums, copays, and coinsurance affiliated with their Medicare Advantage plan are examples of qualified Medicare expenses. The HSA funds are theirs to keep, not lose, even if they decide to change from an employer-sponsored group plan to Medicare. However, Medicare Supplement (Medigap) plan premium costs are an exception and cannot be paid with HSA funds.
Delay in Medicare Enrollment
If you have 20 or even more employees, those that choose to work past the age of 65 can defer Medicare enrollment, but if you're an employer, Depending on personal circumstances, this could make much more sense for some people to stay on their company's group plan whilst also contributing to an HSA with pre-tax dollars instead of enrolling in Medicare when they reach the age of 65.
However, we frequently see people on an HSA group plan benefit more from switching to Medicare than deferring Medicare and remaining on their company plan.
---
By Medicare
|
Mar 02 2022